SONIC KINESTHETIC FOREST
in collaboration with Eleni-Ira Panourgia
Our project explores sensory-driven research methodologies that fuel a creative process for the design of a forest landscape. We ask the
question, how can landscape design research be advanced and enriched through the integration of sonic and kinesthetic methodologies?
As a collaboration between a landscape designer, movement analyst and sound artist, we are working with a group of graduate students in
landscape architecture on a parallel study of trees and bodies. The students will analyze different species of trees, focusing on their sonic
identity and well as their kinesthetic qualities, using tools provided by the sound and movement specialists respectively. Using the same
methods the students will analyze a selected person, who is positioned as the perceiver of a particular species of tree. Based on these
analyses each student will design a tree-body intervention, which will provide the seeds for a more expansive urban forestry project on the
Cal Poly Pomona University campus.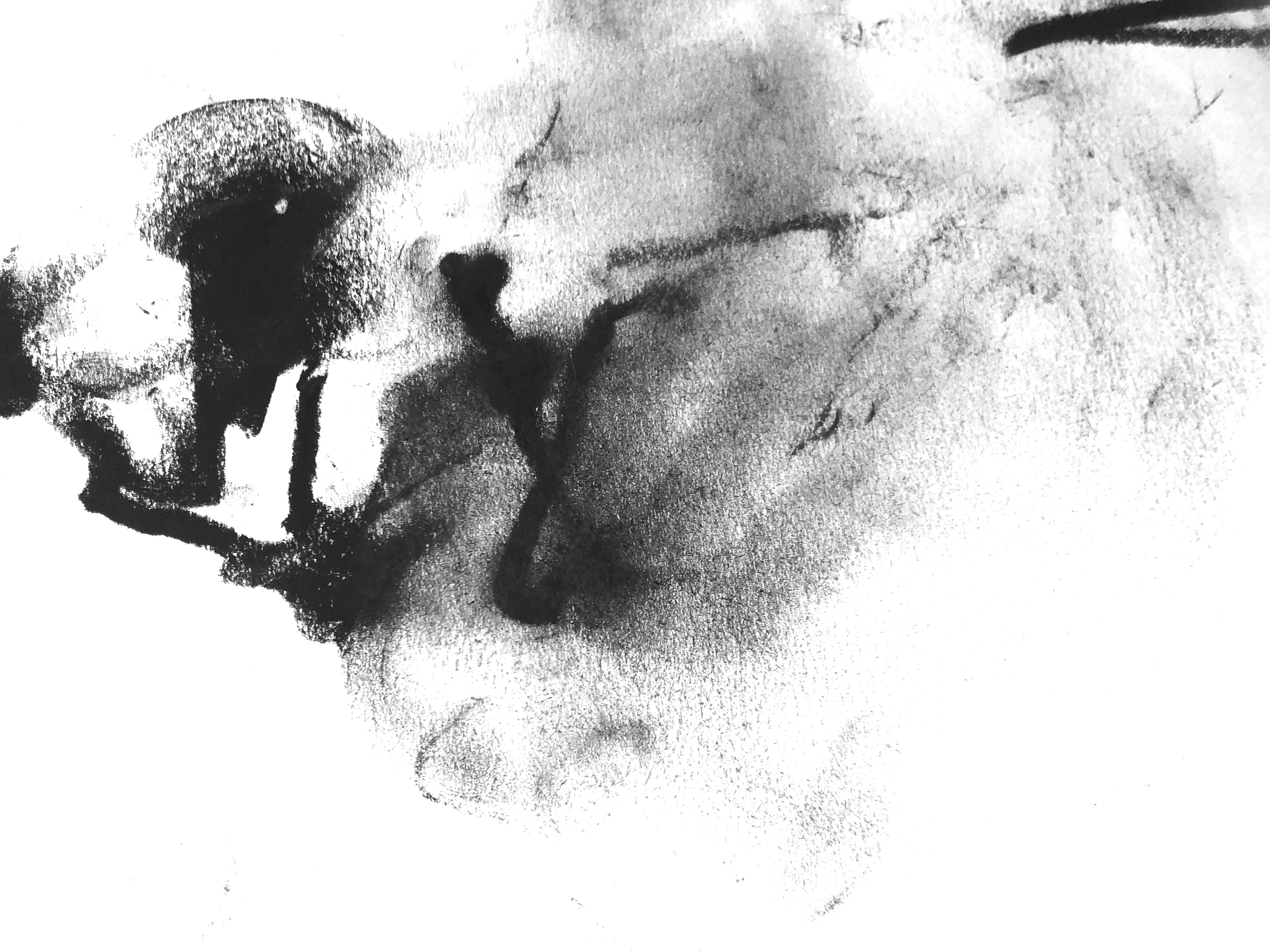 Graphic explorations by students in LA5121L landscape studio Charcoal Drawing by Rennie Tang
POROSITY AND MOVEMENT
Through the modulation of various material conditions and immaterial sensory modes, porosity is a design strategy that operates at multiple
scales to inform the transformative potential of the urban realm. Lisa Sandlos was invited to lead a movement workshop for a 3rd year
undergraduate landscape design studio that explores how the moving body can offer new ways of engaging with porosity in the landscape.
By introducing students to the principles of Laban Movement Analysis (LMA), Sandlos invited the students to explore the bodily and verbal
movement vocabularies as new tools for landscape design.




Drawing by Ramon Napoles



SOMA-CITY RESEARCH RESIDENCY
Paris, France 8-15 December 2019
This one-week research residency hosted by

Theatrum Mundi

marks the launch of Soma-City. During the residency we explored
Laban Movement Analysis (LMA as the groundwork for cultivating our nuanced understanding of the dynamic movement of the body
in space. It serves as a lens through which rhythms, textures and auditory cues collected from the city are interpreted and mobilized,
with the goal of generating somatically derived notational structures and mapping techniques.